Day 2 :
Keynote Forum
University of Cologne, Germany
Time : 10:00-10:40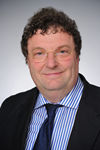 Biography:
Jürgen Karl-Josef Hescheler (born 2 May 1959) is a German physician and stem cell researcher. He is director to the Institute for Neurophysiology and a university professor at the University of Cologne. He is one of the most eminent and the most productive stem cell researcher's worldwide, averaging more than 1000 citations of his publications per year. He has been working with embryonic stem cells since the late 80's. He became the first researcher to accomplish an electrophysiological characterisation of stem cells and was also among the first scientists in Germany obtaining permission to do research on human embryonic stem cells.
Abstract:
There is no doubt that work on stem cells will be the most promising approach for the medicine of the 21st century and probably revolutionize the therapy of many diseases including cardiac infarction and failure, diabetes, Parkinson's disease, spinal cord lesion etc. It is our aim to provide a fundamental basis to the development of new medical treatments. Stem cell research is a broad field which requires nearly all techniques of modern life science such as genetics, cell biology, physiology, biochemistry, histology, etc., but it also requires the input of experimental surgery and bioengineering technologies. Induced pluripotent stem (iPS) cells represent the most promising approach for future stem cell-based tissue repair in regenerative medicine. iPS cells are functionally highly similar to embryonic stem (ES) cells, but have in addition the advantage of being ethically non-controversial, and are obtainable from readily accessible autologous sources. However, although proof of principle for the therapeutic use of iPS cells in neuronal and cardiac diseases has been shown both at the laboratory scale and in animal models, the methods used today for generation, cultivation, differentiation and selection still have to be translated for their later clinical usage. This presentation will give an overview on our recent research work on human embryonic in comparison with iPS cells. Starting from our basic investigations on the physiological properties of cardiomyocytes developed from pluripotent stem cells we have established in vitro and in vivo transplantation models enabling us to systematically investigate and optimize the physiological integration and regeneration of the diseased tissue. Our main focus is the cardiac infarction model. Moreover, in vitro culture and expansion of stem cells is far from optimal and needs further research in order to overcome problems related to insufficient numbers of obtained stem cells and aging of the obtained stem cell population.
Keynote Forum
University of Florida College of Medicine, USA
Time : 10:40-11:20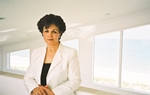 Biography:
Shahla Masood is currently a Professor and Chair of the Department of Pathology at University of Florida College of Medicine, Jacksonville and Chief of Pathology and Laboratory Medicine at Shands Jacksonville. She is also the Director of the Pathology Residency Training Program, as well as Cytopathology and Breast Pathology Fellowship Training Program. In addition, she is the Medical Director of Shands Jacksonville Breast Health Center. An internationally recognized expert in breast cancer diagnosis and prognosis, she has fostered the concept of an integrated multidisciplinary approach in breast cancer care, research and education. She has recently been appointed to chair a committee of the National Accreditation Program for Breast Centers (NAPBC) with a new initiative to explore the possibility of expansion of this program to an international level.
Abstract:
During the last several years, increased public awareness, advances in breast imaging and enhanced screening programs have led to early breast cancer detection and attention to cancer prevention. The numbers of image-detected biopsies have increased and pathologists are expected to provide more information with smaller tissue samples. These biopsies have resulted in detection of increasing numbers of high-risk proliferative breast diseases and in situ cancers. The general hypothesis is that some forms of breast cancers may arise from established forms of ductal carcinoma in situ (DCIS) and atypical ductal hyperplasia (ADH) and possibly from more common forms of ductal hyperplasia. However, this is an oversimplification of a very complex process, given the fact that the majority of breast cancers appears to arise de-novo or from a yet unknown precursor lesion. Currently, ADH and DCIS are considered as morphologic risk factors and precursor lesions for breast cancer. However, morphologic distinction between these two entities has remained a real issue that continues to lead to over diagnosis and over treatment. Aside from morphologic similarities between ADH and low grade DCIS, biomarker studies and molecular genetic testing's have shown that morphologic overlaps are reflected at the molecular levels and raise questions about the validity of separating these two entities. It is hoped that as we better understand the genetic basis of these entities in relation to ultimate patient outcome, the suggested use of the term of "Borderline Breast Disease" can minimize the number of patients who are subject to overtreatment.